Charming cottages, category of two leaves, rebuilt in the year 2013. Stone building located in the heart of the town, with a good access, which compose of two cottages and the owner´s living, all of them are independent. The house is located in Ustés, one of the three villages that compose the Almiradio de Navascués. It is located in the same foothills of the mountain chain, on the banks of the river Salazar.

A stone bridge built in the XIX century gives the welcoming to the visitors.
The church of San Saturnino highlights by the curious decorating of the roof of the chorus. They are pictures in red and white, which imitate lattices and Gothic traceries.

Ustés also astonishes by its noble buildings among which a medieval tower.
Part of the beauty of Ustés is due to its streets preserve the remains of old stone and eras.
From this beautiful enclave depart two beautiful valleys of the Navarre Pyrenees, on the North the Valley Salazar and on the East the Valley Roncal.
CASA JULIANA I (duplex) (4+1 places) 1 double bedroom, 2 double bedroom, 2 bathrooms.

CASA JULIANA II (6 places) 2 double bedrooms, 1 double bedroom, 2 bathrooms.

OUTDOOR EQUIPMENT
The building has on the ground floor a corner with capacity of more than 15 people, stove, sofas, bar, equipped kitchen with fridge, oven, microwave and dishwasher. It has full bathroom with shower.
All building has heating, wifi and table games.

OUTDOOR EQUIPMENT
Garden area of 300 m with furniture if garden, solar shower, dining room, two barbecues and a firewood oven of big capacity.
WHERE TO GO
Monasterio de Leyre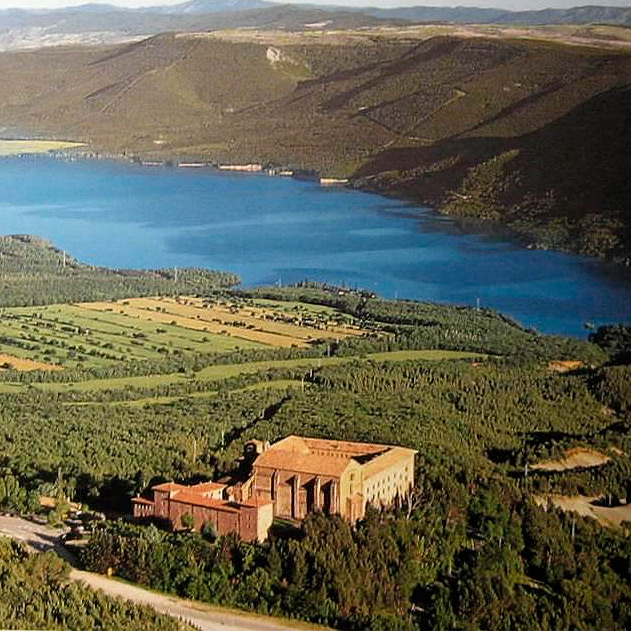 One of the best monasteries of Spain is located in a beautiful natural environment in which a Romanesque nascent emerges uniquely from the twelfth and twelfth centuries. And close it is the reservoir ...
Castillo de Javier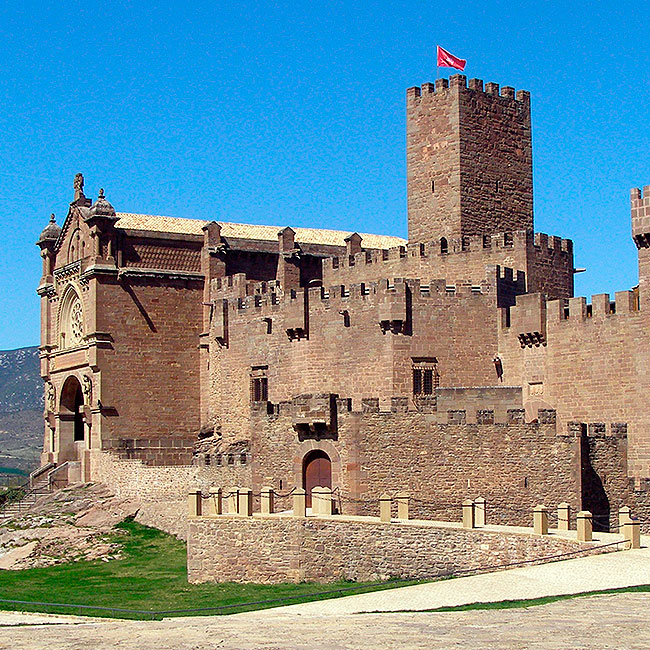 Its crenellated towers cut the sky strengthening its medieval charm. Cuna de San Francisco Javier, 8 km away from Sangüesa, to which people from Navarre go on a pilgrimage in the Javierada. Its archit...
Foz de Lumbier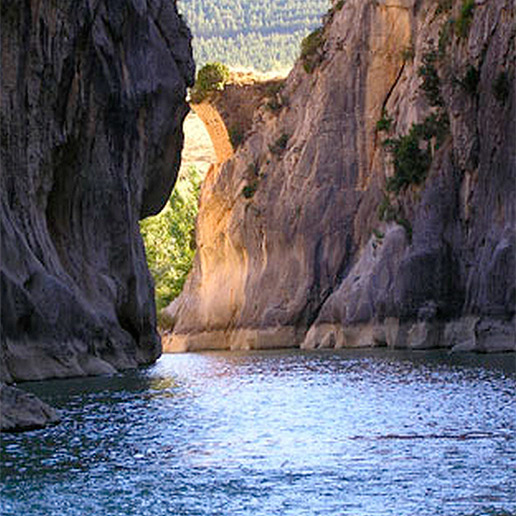 It is a deep and narrow gorge around the river Irati of a length of just over a kilometer and a maximum altitude of 120 m. Ideal Natural Reserve to a stunning landscape, to see a variety of vegetatio...
UPCOMING EVENTS
Seminario Punto de Vista
En Pamplona, del 8 al 14 de febrero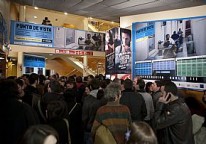 Punto de Vista convoca una nueva edición de su seminario, un encuentro docente y de exhibición de películas que sirve de puente entre una convocatoria y otra del festival. Al igual que en 2012, contar...
Feria Navartur
En Pamplona, del 26 al 28 de febrero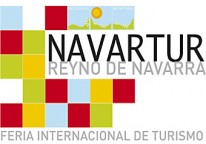 Navartur Reyno de Navarra, se ha convertido en la Feria de Turismo de mayor interés del Norte de España, y cita obligada entre los viajeros de Navarra y País Vasco y los destinos nacionales e internac...
Triatlón de Invierno
En Isaba, 28 de febrero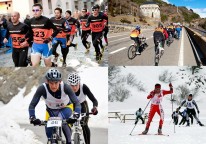 El triatlón de invierno, o triatlón blanco, es un deporte que consta de tres segmentos. El primero consiste en una carrera a pie, que suele oscilar entre 7 y 10 km, que transcurre por una ciudad que s...
ENVIRONMENT´S INFORMATION
Ustés
Small locality of the Valley of Salazar located close to Navascués and to the Foz of Arbaiun and in the surroundings of the Forest of Irati and of the Port of the Crowns from where you can get to the Valley of Roncal. Its church of San Saturnino is Gothic, from the first middle of the XVIII century, with big Baroque altarpiece (s. XVIII). In the chorus there are picture which imitate the Gothic tracery with beautiful ornamental effect. Regional festivals are on the last weekend of August.
Tours
* Forest of Irati
* Valley of Salazar
* Hermitage of the Virgin ofArgiloa
* Mausoleum Julián Gayarre
* Valley of Roncal
* Foz of Arbayún
* Our Lady of Muskilda
* Santa Fe de Epároz
* Valley of Aezkoa
* Peak of Ori
* Collegiate of Roncesvalles
* Larra
* Belagua
* Grainers of the Valley of Aezkoa
* Country ski tracks of Adobi
Activities
Hiking, Horseback Riding, Bike Routes, Multiadventures, Mycological flights, Watching Wildlife, etc ...